WIRE RODS, REBARS IN COILS
REINFORCING MESHES, ROUND BARS, REBARS
We offer customized reinforcing welded meshes, as well as standard meshes available from stock.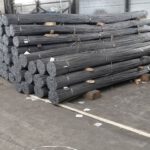 We can offer straightening/cutting of wire rod/rebars in coils using one of the most hi-tech rotor straightener.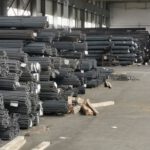 We are direct steel distributor of Polish and foreign mills in range of rebars, rebars in coils and wire rod.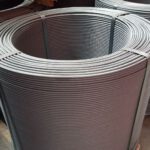 Cold rolled rebars in coils B500A. We customize size and weight of the coil.

> 30 000 t of steel sold yearly.
> 3 000 t of steel on stock.
> 5 000 m2 of production and storage facilities.
> 300 satisfied customers.
Why us
Facts, not slogans!
We are not only able to produce order material, but also to ship it in short time! And this refers to even small quantities!



 Partnership-that matters!
Every customer is important for us, the big one as well as the small one. And we do our best make them happy!



 We follow our passion!
Started as a small distributor, just after few years we are now one of the most technologically advance producers of steel fabric in Poland. The more complicated project, the more excited we get!